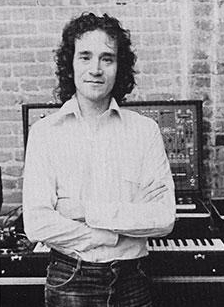 Music Works of Stuart Diamond
By Peter G. Davies
June 5. 1977
Stuart Diamond, a young composer with degrees from Haverford and Sarah Lawrence colleges who also acts as associate conductor of the Bronx Philharmonic, presided over a program of his music Friday night in Carnegie Recital Hall.
Most of the works, all written over the last four years, were for small chamber combinations involving the flute, played by Andrew Bolotowsky. These included "Cabaret Songs" for alto flute and guitar (Joe Karpenia); Jazz Trio for flute, bassoon (Mr. Diamond) and piano (Michael McFrederick). "Diane e Acteon" for flute, mime (Jane Adler) and tape, and "Succubus" for flute and tape. Rounding off the program were "Darling, Poor Darling" for dancer (Hedy Weiss) and tape and "Baroque Fantasy" for solo violin (Max Pollikoff).
Mr. Diamond is a refreshingly original composer in that he subscribes to no fashionable school
and apparently writes according to his own fancy. Almost all of his music possesses
dreamy,impressionistic quality with long, sinuous melodic lines spun out in the manner of a freely inventive fantasia. Perhaps the mood was too unrelievedly langourous to sustain interest over an entire evening, but each piece was never less than sensitively conceived and quite pretty on its own terms.
"Succubus," which received its world premiere, epitomizes Mr. Diamond's style in its expressive, gently cuning lines for solo flute against a montage tape background with washes of instrumental sounds and women's voices suggesting the alluring she‐demon of the title. The "Baroque Fantasy," a New York premiere, managed to project a slightly tougher personality by cleverly hinting at typical Baroque ornaments, figurations and driving rhythmic patterns.