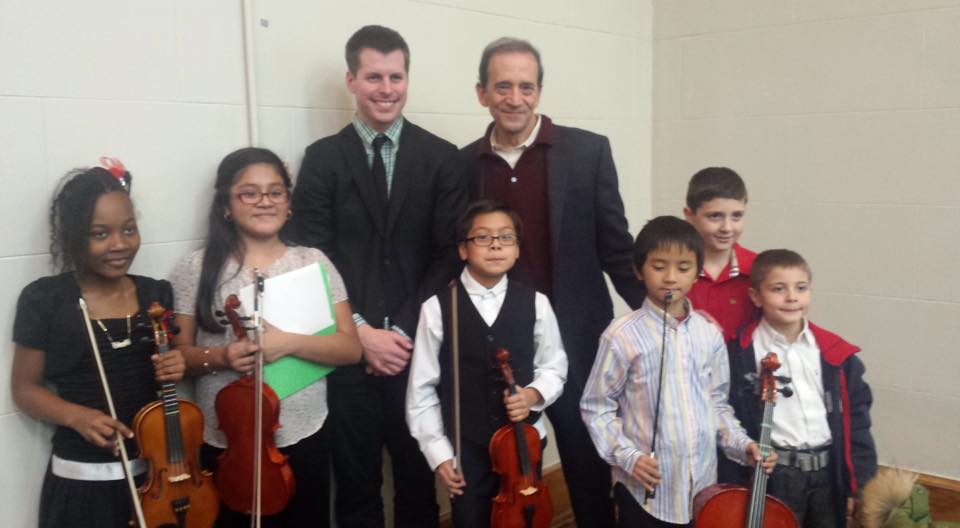 Music Opportunity Project
BEING ALICE - Ver. 2.0 is a Theme and Variations written as a triple concerto for solo violin, viola and cello with children's string orchestra with optional narration.
The work can also be thought of as a "young person's guide to musical composition," as each variation explores different techniques (inversion, retrograde, mirror, augmentation, canon, etc.)
Being Alice - Ver. 2.0 was semi-premiered by The Opportunity Music Project Orchestra in December 2014. Liam Burke, conductor, with members of the orchestra. Congratulations to Jessica Garand and The Opportunity Music Project, and all their good work that makes this all possible.
A computer rendered version of the score can be heard below. The full score can be viewed by clicking on the PDF document link. The narration can be seen at Being Alice Ver. 2.1.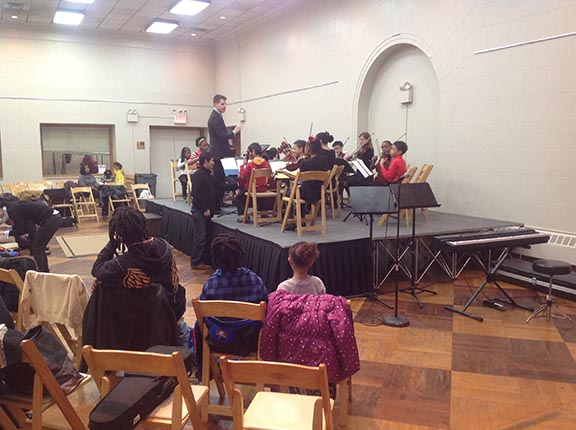 "I was asked by Jessica Garand in the Spring of 2014 to write a piece for children's string orchestra (primarily 6 to 8 year olds) with soloist. The interesting limitation was that the students could only play in 3 keys, C, G, and F major – meaning I had a limited number of notes I could use (at least in the children's parts). However, since I had Julliard trained faculty to draw from as soloists, I chose to write a triple concerto for violin, viola and cello - working within the note limitations of the orchestra while giving the soloists the larger harmonic palette. Quite fun to work out the puzzle. In addition, I chose to use the opening theme of the Being Alice Suite and add a narration that describes the different compositional techniques used in each variation."

Stuart Diamond