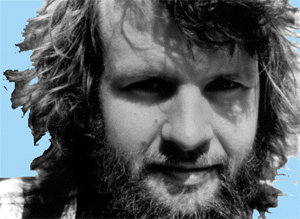 A remarkable exercise in so-called 'New Age' styles, contemporary technology and ancient performance skills wedded into a brilliantly realized color tapestry. This is improvisation of the highest order.... Fejko and Diamond are master musicians who display their mastery in ways common to many cultures outside the circumference of most traditional western musics.
HARRY HEWITT, Penn Sounds
Once in a while something really new happens in this business - this is one! The first live, 60 minute, non-stop CD recording of an awesome 125 rank (7000 plus pipes) organ and a Lyricon wind synthesizer performed at 2AM at All Saints' Episcopal Church in Worchester, Mass. No editing or post-mixing! The Genius of Feijko and Diamond are displayed in this unusual landmark recording While this album is of NEW AGE basic style its nature is of incredible dynamics and tonal variations that should please lovers of all kinds of music.
RICHARD KRUEGER, Arkay Records


"Tyme's Escape is improvisation with mad genius organist Paul Fejko. The premise: Paul and I had never played together before. So the plan was to meet in this cathedral in Worcester, Massachussets that features a famous organ with over 7000 pipes. Turn on the tape recorder and play for an hour. 2AM in the morning (to avoid daytime car traffic noise), freezing cold night, playing in our winter coats. We are tentative at first, just feeling each other out. But by the second half-hour we really get into our groove. I suggest start listening at 41 minutes into the piece. However, no recording or description can capture the reality. The Lyricon soars over 7500 organ pipes coming from 360 degrees. And when the massive 32 foot Contra Bombarde pipes come in sync with the Lyricon bass notes - the stone floors and walls of the cathedral vibrating in resonance – they create a colossal sound surpassing even the power of largest symphony orchestras or rock band. Outside of this recording (a pale reflection of the sonic truth) the only ones to testify to do it all were myself, Paul, the producer, the audio engineer and an assistant."
Stuart Diamond